Stock Market's 10-Year Cycle Part II
Stock Market's 10-Year Cycle Part II
Date
24/05/2017, Wednesday
Time
12.00pm to 2.00pm
Venue
Phillip Investor Centre (Raffles City), Level 6
Synopsis
March 2017 marked the 8th anniversary of advance for the US stock market since the Great Recession low in 2009. Meanwhile, both ST Index and Hang Seng Index gained 10.3% in the first quarter of 2017. 
Given this apparently bullish market environment, how are we to reconcile with events that seemed to occur with some consistency every 10 years?
* Oct 1987 Black Monday – Dow Jones dropped 22.6% in a day; HK dropped 45.5% in Oct 1987.
* Oct 1997 Asia Financial Crisis – Thai market dropped 75% for the year; Indonesia lost 13.5% of its GDP; S. Korea bailed out by IMF; Hang Seng dropped 23% in 4 days.
* Oct 2007 US Subprime Crisis – Memories are still fresh…Citibank traded below US$1.00, Bank of America at US$2.50. STI dropped over 60% for the period Oct 2007 to Oct 2008.
* Oct 2017 – What will we witness then?
Given the seemingly 'high' probability of the markets following a 10-year cycle, do we even participate in the markets?
When we last met in early Jan 2017, the view was "Yes, we shall participate in the markets". The view now remains "Yes, we shall continue to participate in the markets".
Availability for the seminar is on a first come first served basis. While seats last!
For enquiries, please feel free to call 6812 1551 or email us at rc@phillip.com.sg.
Speaker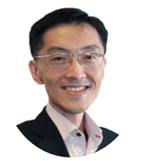 Mr. Ang Kok Huan
Portfolio Manager
Phillip Securities Pte Ltd
After having served the Singapore Army for 17 years with distinction under a scholarship, Mr Ang embarked on his other passion – stock investment. He joined Phillip Securities as a stock-broker in 2007 and is now a Portfolio Manager with the same company. To share his knowledge, he   conducts training courses and seminars on stock investment, with emphasis on technical analysis. His investment approach: believing that successful investing requires commitment, discipline, humility and passion to learn. Mr Ang holds an MBA (Investment & Finance) from University of Hull, UK, and a Bachelor of Business Administration (Honours) from the National University of Singapore. 
MA Service Coverage: Phillip 3 Country Equity
Interest this event